On November 3, under the guidance of China Light Industry Federation, "China International Plastics Exhibition 2020 and the fourth exhibition of new plastics materials, new technologies, new equipment and new products" was held in Nanjing International Expo Center. The exhibition lasted for three days. At booth 584 of hall 6, Shanghai Techik exhibited a variety of equipment, such as chute color sorter and metal detector, to provide intelligent sorting for renewable resources processing and other industries.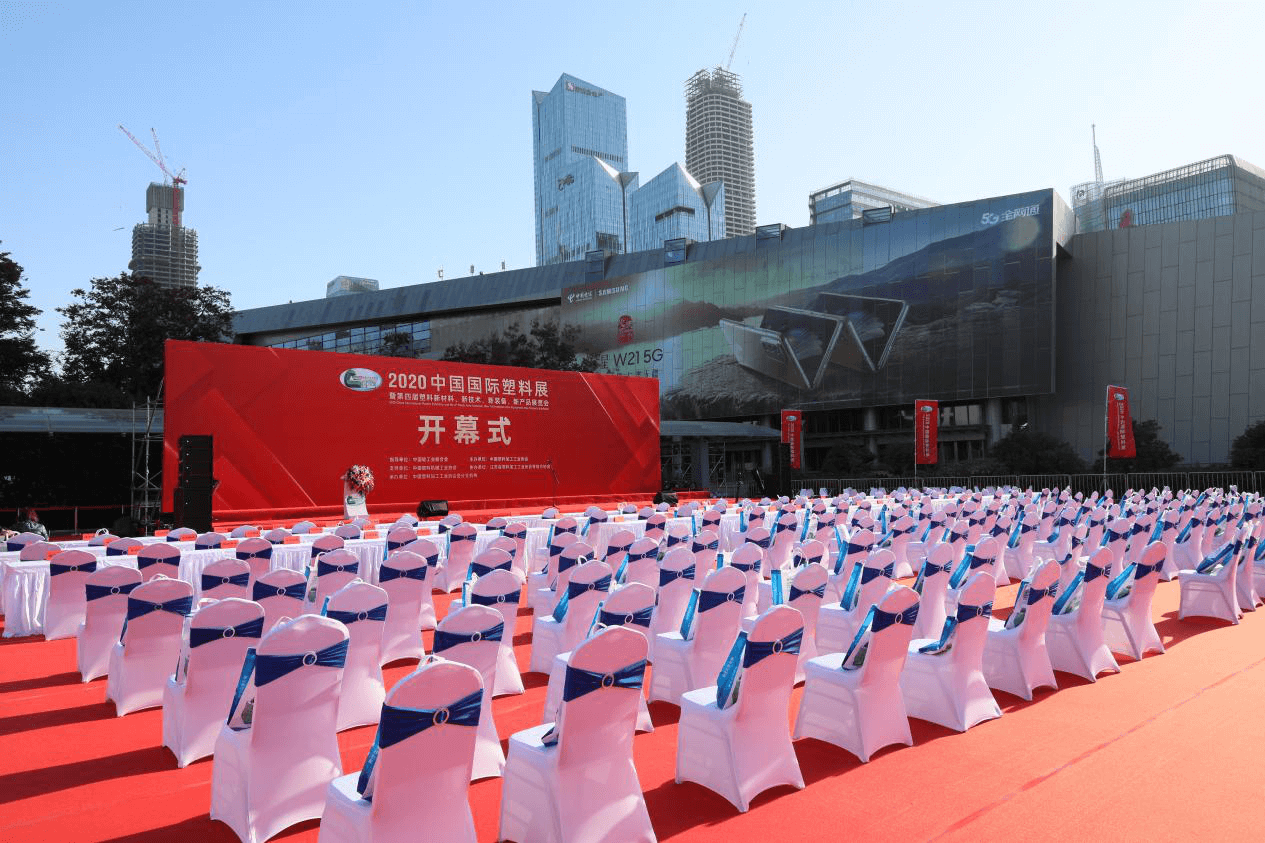 This exhibition is divided into four exhibition halls: intelligent equipment exhibition, new materials and new technology exhibition hall, mold parts and plastic products exhibition hall, plastic packaging and film exhibition hall. Compared with the previous exhibition hall, it has new improvement and highlights, highlighting the display of scientific and technological achievements and innovative technology.
There are so many people in front of the exhibition of Shanghai Techik. How can we use color sorter to promote the recycling of plastics and promote the ecological, green and environmental protection development of the plastic industry? Techik's chute type color sorter can be applied to fine industrial products such as primary plastic particles. It can effectively detect and eliminate the abnormal color, and can also remove a variety of non PET materials in bottle pieces. It can effectively help the processing of renewable resources, maximize the efficiency of plastic recycling and promote the further development of waste plastic pollution treatment.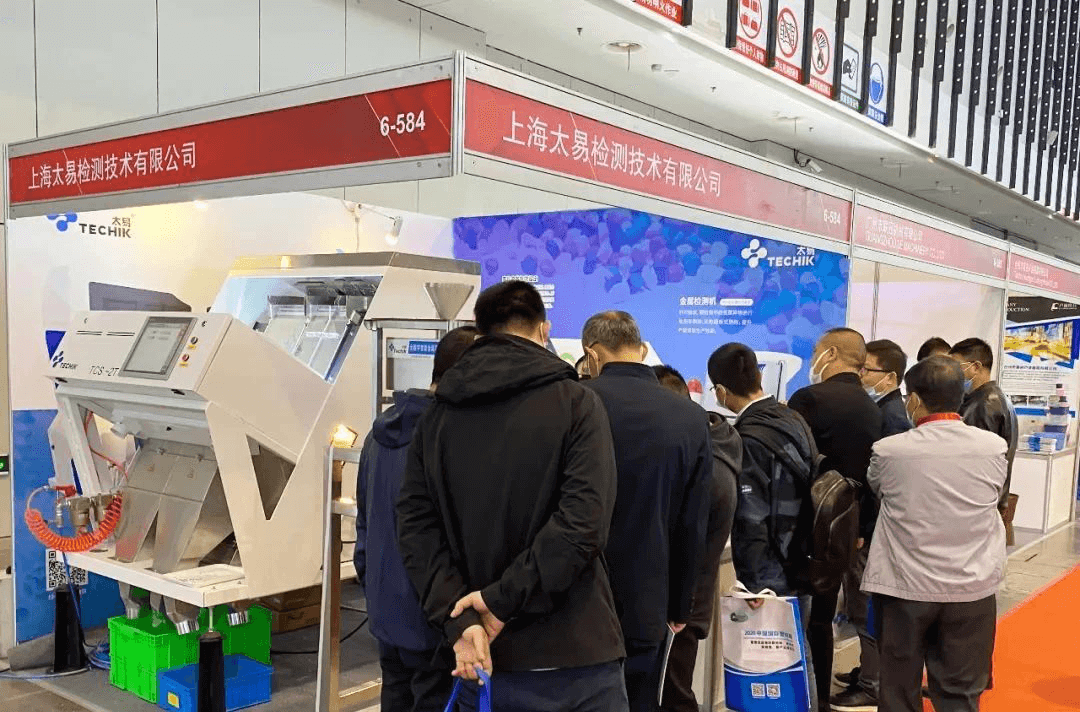 Exhibition site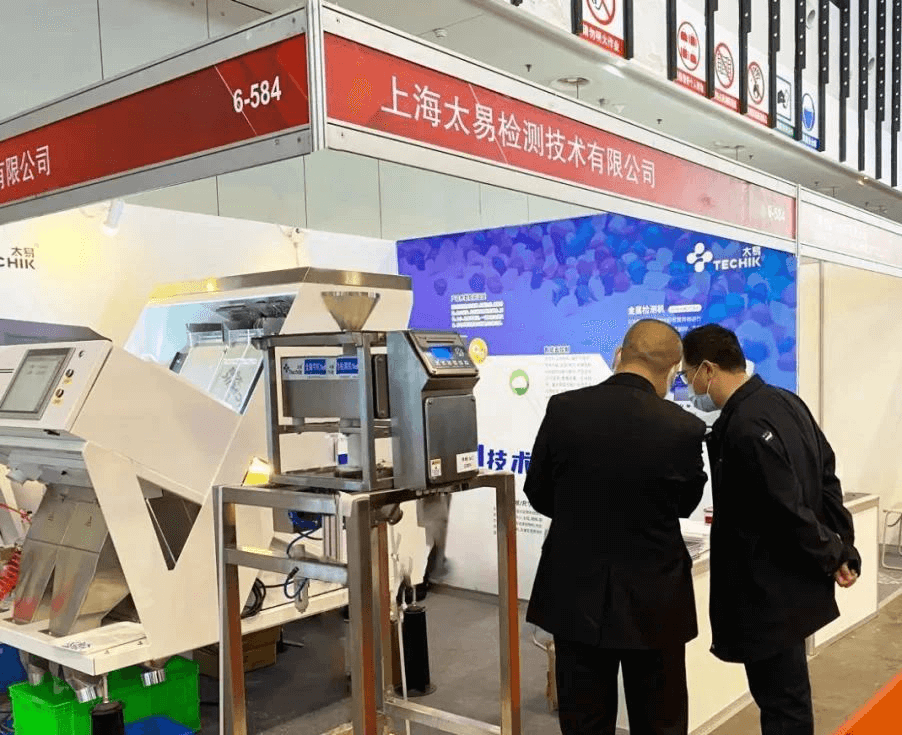 Exhibition site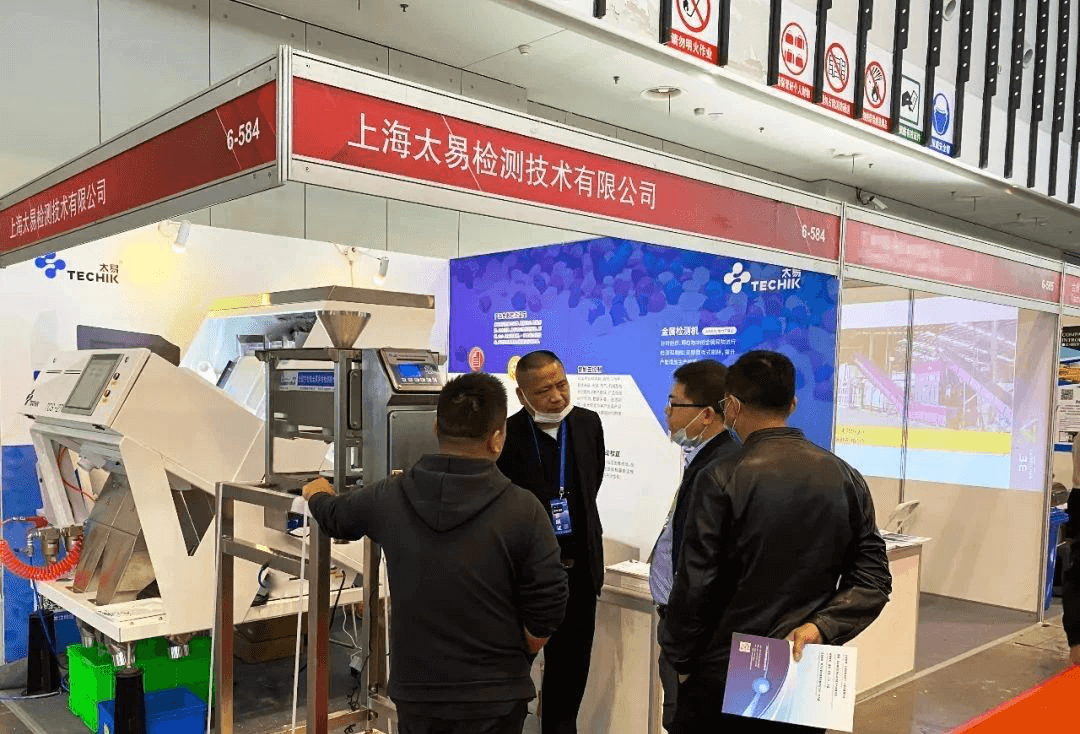 Exhibition site