From September 15 to 17, the 19th China International Meat Industry Exhibition (CIMIE) was grandly opened in Qingdao World Expo City. Shanghai Techik has been deeply engaged in the meat inspecting industry for many years, keeping up with the development pulse of the industry. In CIMIE 2021, Shanghai Techik, together with other heavyweight guests, attended the opening ceremony, and witnessed another brilliant new chapter of the meat industry exhibition.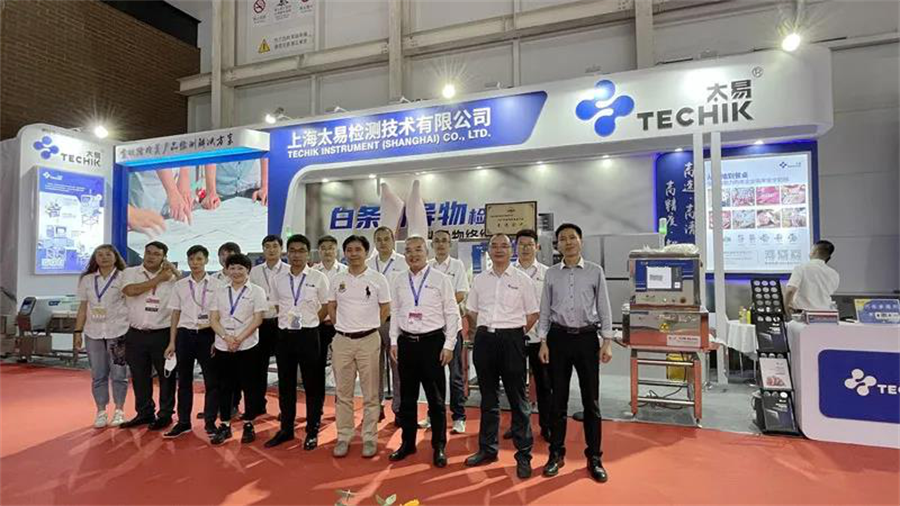 As a high-level event concerned by global meat enterprises, CIMIE 2021 covers an area of nearly 70000 square meters, and more than 1000 meat enterprises from home and abroad participated in the exhibition. Shanghai Techik provides meat enterprises with the whole industry chain and all-round inspection solutions at booth S5058 to jointly explore the sustainable development and scientific and technological innovation of the meat industry.
Overcome meat industry barriers with ingenuity
In order to shorten the supply chain and reduce enterprise costs, carcass meat inspection, which is a short board restricting the improvement of meat industry, has attracted a lot of attention from meat enterprises.
With unique optical path design and powerful intelligent algorithm, Techik X-ray Inspection System for carcass meat overcomes industry difficulties and realizes high-precision foreign matter detection for carcass meat.
Based on DEXA material identification technology, Techik dual energy X-ray inspection system breaks the dilemma of residual bone detection. That means, it can realize the high-precision detection of low-density residual bones such as chicken clavicle, fan bone and scapula fragments, which helps meat processing enterprises speed up their integration into the international market.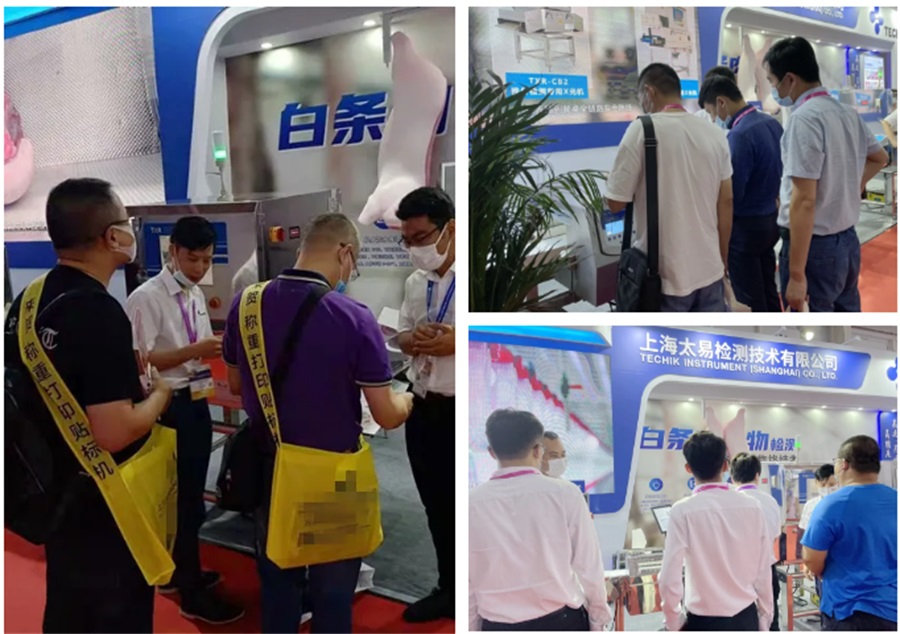 Shanghai Techik's complete product matrix also provides intelligent detection solutions for diversified meat products such as bone bulk meat, boxed meat and packaged meat products. The full link detection solution has attracted the interest of many professional viewers, who expressed high recognition for Techik intelligent inspecting equipment.