On March 4th, the three-day Sino-Pack 2021 was grandly held in the China Import and Export Fair Complex in Guangzhou, China. During the exhibition, Shanghai Techik exhibited a variety of new products including X-ray Inspection System and Metal Detector at booth D11 Pavilion 3.2, attracting many customers and visitors.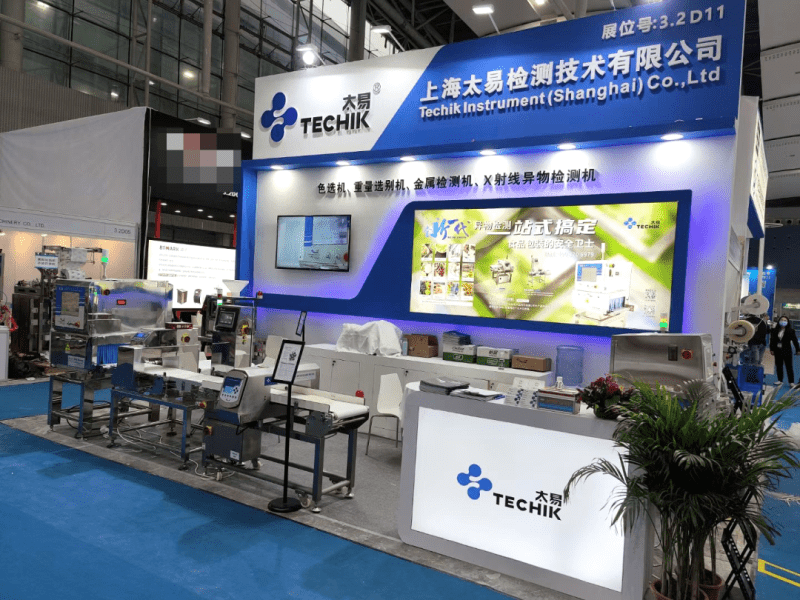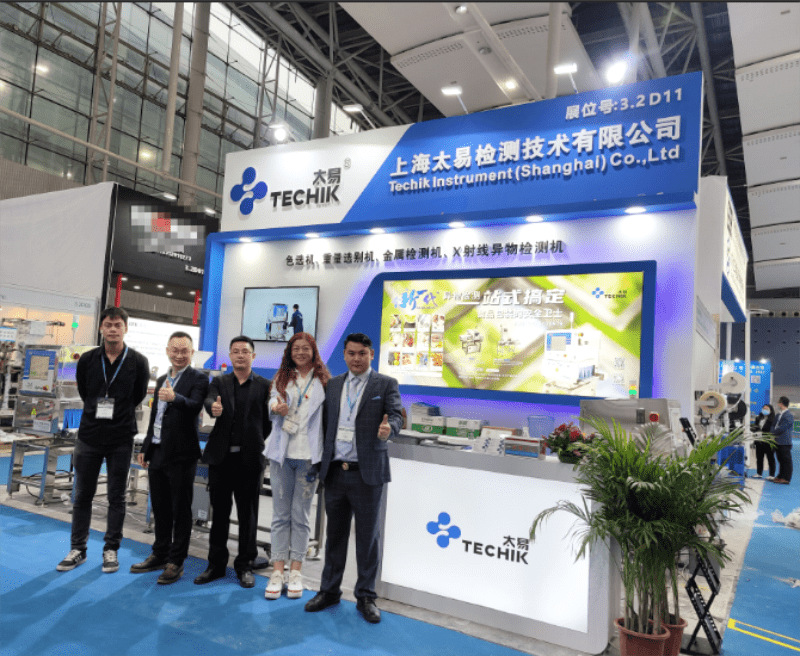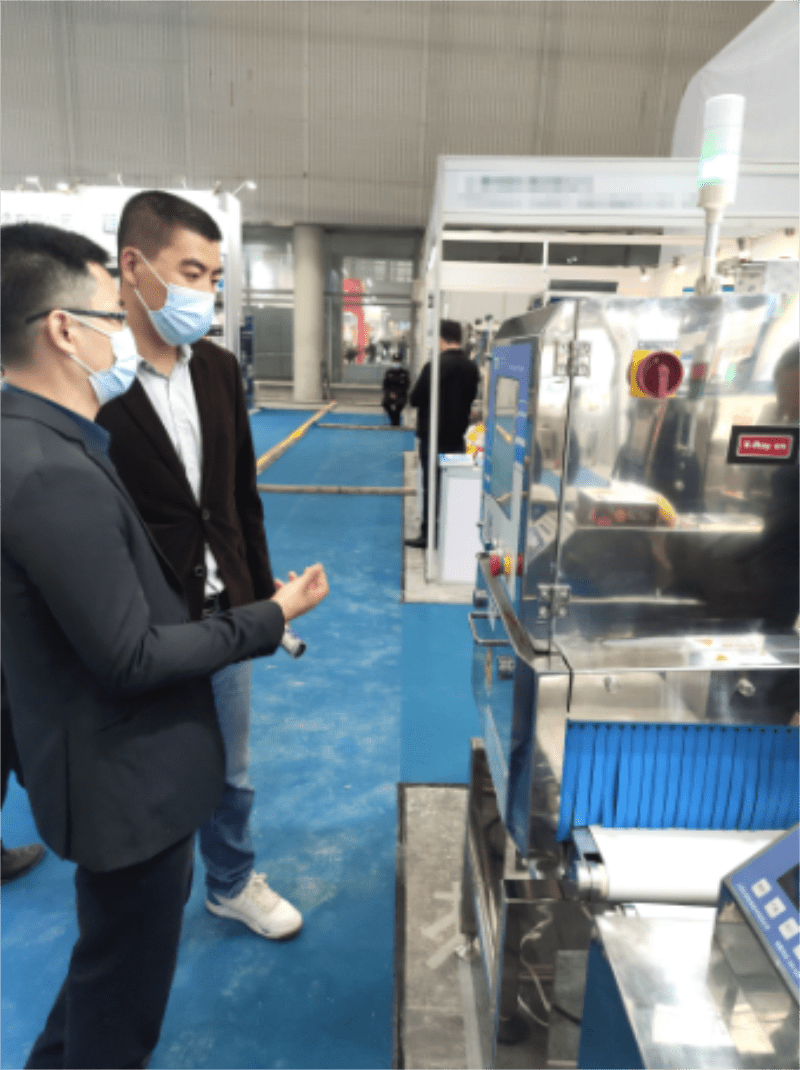 At about 10:00 am, at booth D11 Pavilion 3.2, Shanghai Techik's various cool-tech products were already set up, with many machines in high-speed testing operation. Customers were seen holding varied packaging samples waiting for testing. 
"Is there contaminant in this kind of tin foil package that can be detected?" asked the owner of a food factory in Guangzhou in front of the X-ray Inspection System. Shanghai Techik's sales patiently explained that even the image of aluminum foil packaging can clearly be displayed by Techik's X-ray Inspection System as the machine displays the image information of objects on the screen by taking advantages of the penetrating power of X rays. At the same time, sound and light alarm system, together with contaminant automatic alarm function in the machine can effectively help reduce manual misjudgment. Eventually, current common contaminant matters including plastic, glass, and insects can be efficiently detected. In addition, the X-ray Inspection System utilizes the latest high-definition imaging system on TIMA platform, which makes it have very high image imaging effect, high precision and high stability. Moreover, its significant adaptive and self-learning capabilities can help customers distinguish good products from bad ones. As a new product of food contaminant detection in recent years, X-ray Inspection Systems have been adopted in many industries, such as household appliances, beverages, daily chemicals and so on.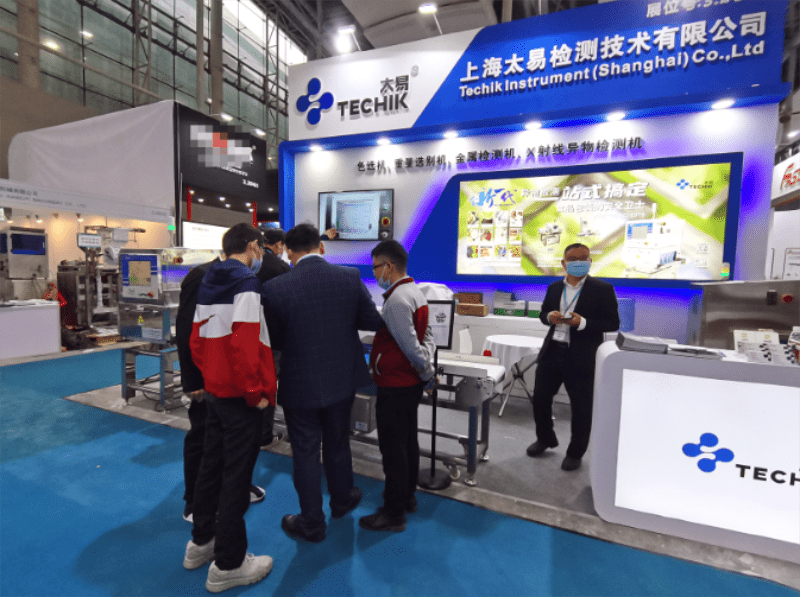 At about 11:00 am, a hubbub of voices were heard and a sea of people were seen in the exhibition. Currently, in the packaging industry, how to ensure the stable quality of products, and how to avoid infringe on the rights and interests of consumers while without increasing the cost of enterprises, are urging demand of most enterprises. At the exhibition, Shanghai Techik's Checkweigher gives the niche targeting solution. "Techik's Checkweigher uses on-line dynamic weighing technology to realize that objects can still be weighed accurately during high speed operation. Meanwhile, enterprises can activate the reject system according to the product specification and size to make sure that underweight and overweight products are accurately rejected ."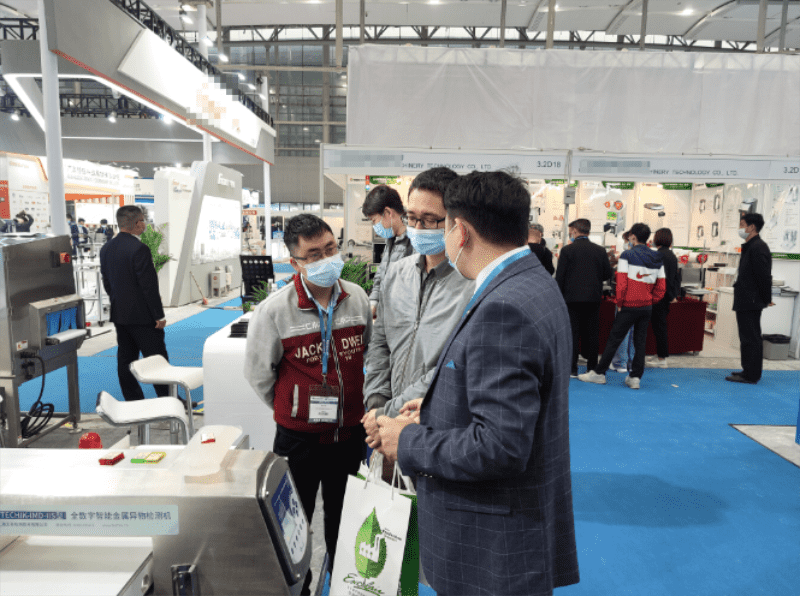 Acting as a professional exhibition and information-exchanging platform, with the concepts of "intelligence & innovation", Sino-Pack 2021 have already covered the top ten terminal sections including food, beverage, daily chemicals and medicine, and the exhibition still commits to perfecting such sections as "intelligent packaging & intelligent logistics" and "food packaging" in the near future. The Sino-Pack 2021 will last until March 6th. During the exhibition period, Shanghai Techik will provide customers with innovative and thought-provoking solutions at booth D11 Pavilion 3.2.
Shanghai Techik
Shanghai Techik is shorted for Techik Instrument (Shanghai) Co., Ltd..  Shanghai Techik is the leading manufacturer of X-ray inspection, check-weighing, metal detection system and optical sorting system with IPR in China and pioneer in indigenously developed Public Security. Techik designs and offers the art products and solutions to meet the demands of global standards, features and quality. Our products fully comply with CE, ISO9001, ISO14001 management systems and OHSAS18001 standards which will bring you great confidence and reliance. With years of accumulation of X-ray inspection, metal detection and optical sorting technology, Techik's fundamental mission is to answer every customer's need with technological excellence, strong design platform and continuous improvement in quality and service. Our goal is to ensure Safe with Techik.